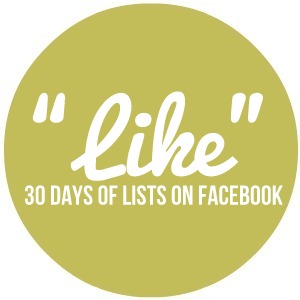 That's right, as we mentioned in an earlier post, we finally have a Facebook fan page!
We won't be spamming your Facebook feed with a million updates, but we will be sending out information on future creative opportunities, photo inspiration for your everyday lists, news, and possibly a few list prompts!
Don't hesitate, "like" us today.